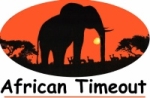 African Timeout is a owner operated tour operator based in Johannesburg Gauteng, which is the gateway to Southern Africa The personalised company was formed due to the increase in visitors wanting to experience the new South Africa as well as the increase in the demand of soft adventure, sporting and environmental tours. Johan Van Biljon with a background in civil engineering and a love for wildlife and the outdoors have been a registered Tourist Guide since 1998 and prides himself in the excellent personal service to make your South African experience an unforgettable one.
Although we specialize in Gauteng and Mpumalanga regions we are a complete destination management company operating throughout Southern Africa.
Our guides are well versed in travel to all corners of Southern Africa and are registered with National Department of Tourism (NDT). We are able to supply most foreign language guides. Our experienced well-organized team guarantees a quick response to inquiries and reservations.
We invite you to discover South Africa, Namibia, Zimbabwe, Botswana, Swaziland and Mozambique with us. AFRICAN TIMEOUT offers a variety of different tours, which include the best highlights of the sub-region. We organize escorted tours for large groups and individuals, conferences, executive and business travel.
Our specialty is tailor made tours for the smaller group with itineraries to suit the client. Our competent team conducts Professional Meet and Greet and transfer facilities for guests and large groups. Our modern fleet of air-conditioned vehicles meets all the requirements of the National Transport Commission and is fully insured for passenger liability
Contact Information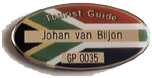 Name: Johan Van Biljon
T/A African Timeout Tour operators.
P.O Box 53
Bergbron 1712
Johannesburg
Gauteng
South Africa.
VAT  - Not registered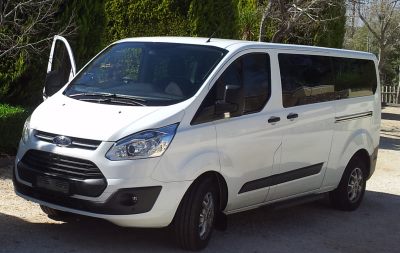 Cell:+27(83)655-1997
Tel:+27(11)477-4612
Fax:+27(86)511-7679
Email: [email protected]
Web: http://www.africantimeout.com
National Tourist Guide registration with Department of Tourism GP 0035
Professional Tourist guide (GP0035/1) registered with the Institute of Professional Tourist Guides of Southern Africa (IPTGSA) www.iptgsa.org
Executive Member of Gauteng Guides Association ( www.guidessa.org)
Founder Member of HOLA Tourism Network (www.hola-network.com)
Chairman of the Institute for Professional Tourist Guides of Southern Africa (www.iptgsa.org)
Registered with Gauteng Tourism Authority (GTA)(www.gauteng.net)