The Rhino & Lion Nature Reserve is a privately owned, non-subsidized game reserve, covering approximately 1 200 ha on the typical Highveld of Gauteng. The reserve is situated in the "Cradle of Humankind", a declared World Heritage Site, about 40 km north-west of Johannesburg and 60km west of Pretoria.

The reserve was founded in 1985 by Ed Hern, a well-known stockbroker, with the aim of preserving this beautiful area for private leisure. Prior to this the farm was utilised as a dairy and agricultural produce farm. From a modest beginning of two white rhinos, "Ouvrou" and "Bulle", imported from a zoo in Germany, and some antelope species, the reserve now boasts 600 head of game representing 25 different species. Public demand to visit the reserve became overwhelming and this was met in 1990, coinciding with a name change from "Kiepersol" to "Rhino Park".Emphasis was also placed on breeding and the success of this project is best illustrated by the fact that no less than 18 white rhino calves have been born at the reserve to date. Increasing the number of species is always hampered by external factors such as climate, habitat, grazing, availability, etc. but the reserve has always strived to reach this goal in order to enhance the entertainment and educational value to the public – many of whom would not otherwise have the opportunity to experience wildlife in this manner due to cost and distance constraints.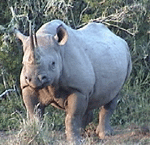 Travel on a mini Safari to the west of Johannesburg and view a variety of game such as Lion ,Buffalo, Cheetah, wild dog , Crocodile , Hippo and antelope species

Just thirty minutes drive northwest of Johannesburg lays the Rhino and Lion Nature Reserve. Set in the beautiful Kromdraai Conservancy, a World Heritage site, this haven from the hustle and bustle of the city, boasts White Rhino, Lion, Buffalo, Hippo, Wild dogs and more than twenty other species of game.
All told over 600 head of game will satisfy even the most avid game viewer.
Game drives with experienced guides allow visitors to experience wildlife close up
African Timeout does not support cub petting as it leads to canned lion hunting.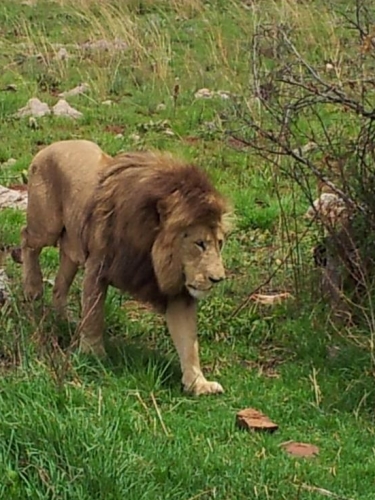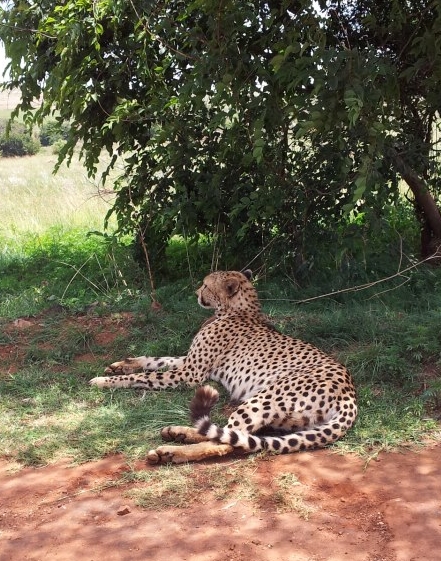 | | | | |
| --- | --- | --- | --- |
| Duration | Total Distance | Departure Times | Notes |
| 5hrs | 130km | Between 09:00 and 13:00 | Entrance included  |