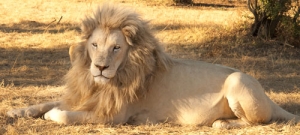 The Lion and Safari Park is a 600 hectare wilderness reserved situated in the Hartebeespoort, Magaliesburg and Cradle of Humankind area. The park offers guests an incredible opportunity to get up close to many of South Africa's most iconic animals. Our mission is to provide an opportunity for guests, both local and international to learn more about these wonderful African animals. Our staff and volunteers are there to answer any questions, and we would be delighted to assist.
Guests are guaranteed the opportunity to get extremely close to many of Africa's most exciting animals including Brown and White Lion, Wild dog, Cheetah and over twenty different African wildlife species. While exploring the park guests will get the opportunity to view many amazing animals including Zebra, Giraffe, Gemsbok, Springbuck, Blesbuck, Sable, Nyala and many many more.
GUIDED TOURS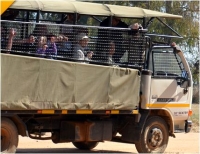 With both game viewing trucks as well as more traditional land cruiser style safari vehicles there are numerous ways to explore the park. Our exclusive two and a half hour Safari Tour makes use of one of our custom designed open game drive vehicles and offers an unforgettable safari experience.
Tour
Site duration
Site Departure Times
Notes
Safari Tour (Lion and Wild Dog Tour Included)
2hr 30min
[06h00,09h00, 12h00 & 15h00]
Hotel Departure 1.5 hrs before
Lion and Wild Dog Tour only
45min
[8h00 to 16h30]
Hotel Departure 1.5 hrs before 

DEDUCT R300 from PP rate
Walking with Cheetah
2.45min
Bookings must be made
Hotel Departure 1.5 hrs before
African Timeout does not support cub petting as it leads to canned lion hunting.