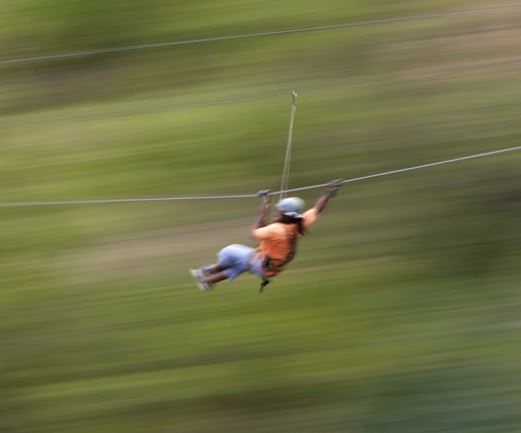 Located in the heart of the majestic Magaliesberg mountains, the Magaliesberg Canopy Tour® is a unique eco-adventure that takes you on a journey through the ecology and geology of the second oldest mountain range in the world - estimated to be 2,400 million years old. 11 platforms have been constructed high against the rock faces of the spectacular Ysterhout Kloof – a natural wonderland carved out of the mountainside over millions of years – joined by 10 cabled slides up to 140 metres long and in places 30 metres above the canopy floor.
The Magaliesberg Canopy Tour® is a fun outdoor activity for the individual thrill seeker, family getaways, student groups or corporate team building events. Two trained guides accompany each tour ensuring your safety while, at the same time, keeping you entertained with interesting facts about the history of the range and its protected Fauna and Flora.

You are now ready to mount the 4x4 vehicle that will transport you up the mountain, over a distance of approximately 2 kilometres, to the drop off zone near the first platform. Look out for the resident Impala, Blue Wildebeest, Zebra, Duiker and many other indigenous animal, bird, reptile and insect species along the way – it makes the trip so much more exciting and interesting. Disembark, follow your guides on a short walk to the first platform and "let the fun begin"!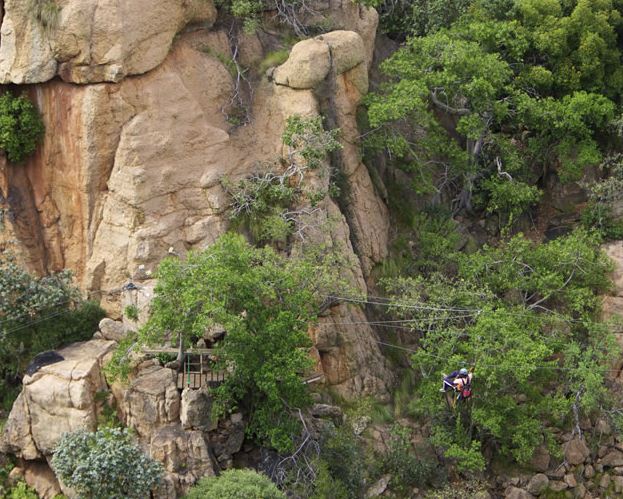 The Magaliesberg range is home to a wide variety of plant, bird and animal life. With some luck you may spot a Duiker or a shy Klipspringer jumping from rock to rock. Look up and you are likely to spot our breading pair of Black Eagles circling above. Rock Rabbits (Dassies) are abundant and, depending on the time of day, they may be running around playfully or lazing in the sun on an exposed rock. Bring your cameras along as you will find yourself in natural surrounds that you have never or seldom before experienced.