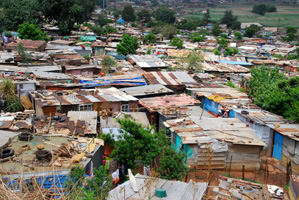 Soweto, City Within a City .Travel to Soweto, a sprawling metropolis, one of the most famous settlements in Africa where the history of South Africa was written on the streets, in the schools and the shebeens.
 
This diverse and patriotic community led the war for justice and freedom during the late 1970's.
Today Soweto is a living monument of the history of political struggle along with the hopes and aspirations of a dynamic and multicultural community facing the challenges of transformations.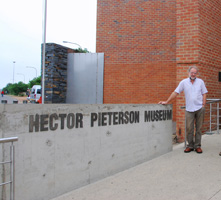 Our journey begins entering Soweto at the "Bara" hospital and taxi rank.A visit to the Walter Sisulu square (Freedom square) where the freedom charter was chiseled out in the COPE conference of 1955.Get the lowdown on the different housing types as we pass the kliptown informal settlement. Regina Mundi ,an integral part of the struggle is visited.Mandela house museum and Hector Pietersen museum is our next stop in Vilikazi street Orlando West.With commentary on the way of life and the struggle history we meander through Soweto taking in everyday life.
Lunch is included and taken at one of the shebeen restaurants in the area
This tour can be augmented by choosing one of the following add ins.(additional cost)
Bungee jump off the Soweto twin towers. R630 pp
Visit a Children's Home R300 pp (donation)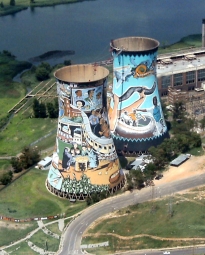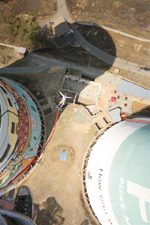 Duration
Total Distance
Departure Times
Notes
8hrs
180km
09:00
Entrance fees and lunch Included